Episode 74
What you'll learn in this episode:
An insider's look into Cara Croninger's innovative work and process.

 

How Cara's color creations makes her pieces unique.

 

The impact of Robert Lee Morris and Cara Croninger's relationship.

 

How The Clocktower in New York helped influence artists such as Cara.

 

Saudia's plans to carry on her mother's legacy with Lisa M. Berman .

 
About Saudia Young and Cara Croninger: 
Cara Croninger was a pioneer in the art of acrylic and polyester resin jewelry and sculpture design and manufacture. She started working in leather, crafting obi belts and fringed and painted pouch bags that she sold on the street. Cara taught herself how to pour liquid resin and, once it hardened, carve earrings, bracelets, and what would become one of her strongest signatures, heart-shaped pendants, out of the stuff, taking cues from global jewelry traditions and tapping into the talismanic potential of body art. She made her mark as one of the original artists of Robert Lee Morris's ARTWEAR Gallery in Soho. Her work graced the covers of Vogue, on the super models of the time including Iman, Claudia Schiffer, Christy Turlington. Cara's work was collected by Zahah Hadid and in permanent collection of museums including the Museum of Art and Design in NYC.
Saudia is a writer, actress and singer with growling, soul-drenched vocals and a 'Noir Rhythm & Blues' band. 
About Lisa M. Berman*: 
Lisa M. Berman, is known as the Visionary Proprietor of the iconic gallery Sculpture to Wear, which was instrumental in launching the studio jewelry movement in the United States. Berman curates exhibitions and places collections into museums, as well as offering an eclectic array of art, jewelry and unique objects via her gallery to discerning collectors, media and art institutions, which have been featured in multiple films, television and publications. She is the founder of Berman Arts Agency and Director of the Oropeza Sculpture Garden. 
*No relation to host Sharon Berman
Additional resources: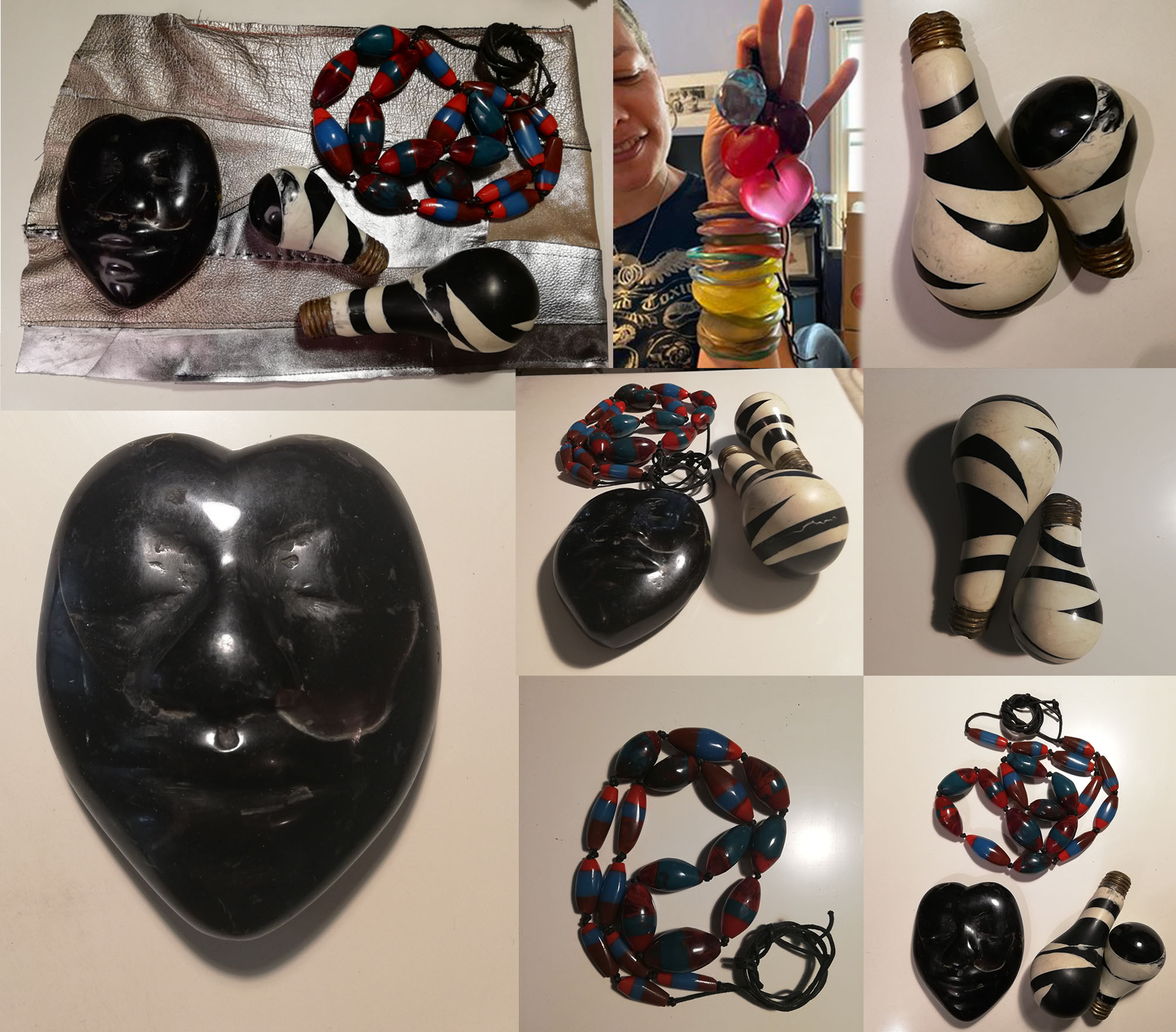 Saudia Young and Cara Croninger: 
Lisa Berman: