Episode 79
What you'll learn in this episode:
How Robert Lee Morris started as a self-taught jewelry designer and forged a path to the pinnacle of the fashion jewelry world.

How galleries like Sculpture to Wear and Artwear helped promote studio jewelry.

What it was like to be part of the 70s and 80s fashion scene.

How Robert Lee Morris became a household name.

Why the excess of the 80s led to the minimalism of the 90s.  

How taste in jewelry has changed over the years.
About Robert Lee Morris:
Robert Lee Morris is a fashion jewelry designer and sculptor, who attributes much of his inspiration to organic forms he admires in nature and to designing for an imaginary futuristic society. His designs have been made in gold, silver and bronze. He is known for his 24 Karat matte gold plating and rich deep red copper and green patina. Robert has collaborated with many leading fashion designers, including Geoffrey Beene, Karl Lagerfeld, Kansai Yamamoto, Calvin Klein, Anne Klein, and Donna Karan. He was awarded the Coty Award in 1981 and three CFDA Award including the Geoffrey Beene Lifetime Achievement Award in 2007.
 Robert was first discovered in 1971 by New York gallery owner Joan Sonnabend and first exhibited his work at her art jewelry outpost in the Plaza Hotel called Sculpture to Wear. Shortly after the closing of Sculpture to Wear in 1977, he opened the first iteration of Artwear Gallery. After relocating to SoHo in 1978, he gained new celebrity clientele, including Issey Miyake, Madonna, Cher, Bianca Jagger, Janet Jackson, Oprah Winfrey, among others. 
About Lisa M. Berman*:
Lisa M. Berman, is known as the Visionary Proprietor of the iconic gallery Sculpture to Wear, which was instrumental in launching the studio jewelry movement in the United States. Berman curates exhibitions and places collections into museums, as well as offering an eclectic array of art, jewelry and unique objects via her gallery to discerning collectors, media and art institutions, which have been featured in multiple films, television and publications. She is also the founder of Berman Arts Agency, Director of the Oropeza Sculpture Garden, the Official West Coast Representative of Robert Lee Morris's Archives and the first Ambassador for ARTISTAR Jewels in the United States
*No relation to host Sharon Berman
Additional Resources: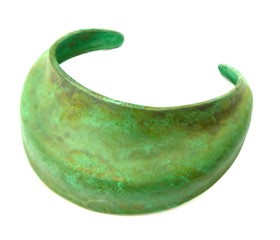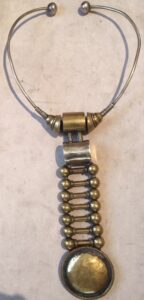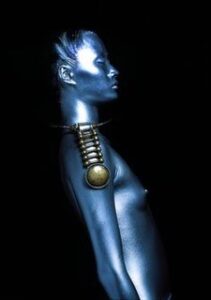 ROLLING MACHINE Collar, Sterling silver & brass,1974. One-of-a-kind. From RLM: "Yes! This is my favorite! Has incredible provenance…was one of my two signature pieces in the "SCULPTURES AS JEWELRY AS SCULPTURE" exhibition at the Boston ICA in 1974.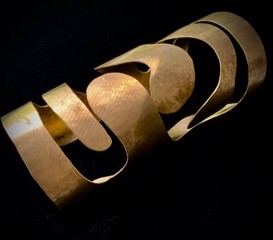 LONG CUFF #6 1989, Cutout photo etched sheet metal created for DONNA KARAN. Resort collection, 18k gold plate. One-of-a-kind.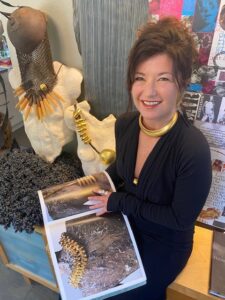 Lisa M. Berman, owner of Sculpture to Wear Gallery and West Coast dealer for the Robert Lee Morris archives.