Episode 82
What you'll learn in this episode:
What art jewelry is and how it differs from artist's jewelry.

Why the boundaries between jewelry and other art and design disciplines are breaking down.

How the breaking down of boundaries is changing how jewelry is purchased, collected and exhibited.

How Art Jewelry Forum got started and what its plans are for the future.
About Susan Cummins:
Susan Cummins has been involved in numerous ways in the visual arts world over the last 35 years, from working in a pottery studio, doing street fairs, running a retail shop called the Firework in Mill Valley and developing the Susan Cummins Gallery into a nationally recognized venue for regional art and contemporary art jewelry. Now she spends most of her time working with a private family foundation called Rotasa and as a board member of both Art Jewelry Forum and California College of the Arts.
Additional resources: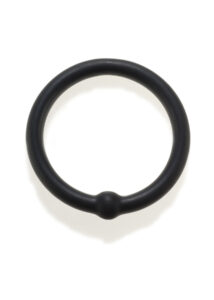 "Gold Makes you Blind" by Otto Künzli. Synthetic rubber and 18K gold. This bracelet looks like a black, rubber bracelet, but it has a little, round bump partway along the tube, and in that little bump is a piece of gold.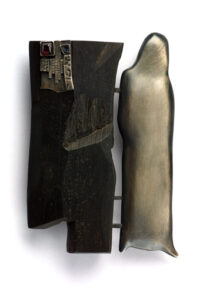 Kadri Mälk, Angel Desperado, 2002, ebony, silver, purple rhodolite, blue raw spinel, 65 x 45 mm, 86 x 51 x 1 mm, photo courtesy of Rotasa Foundation.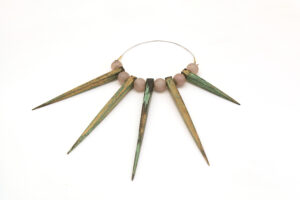 Blitzableiterkette by Bernhard Schobinger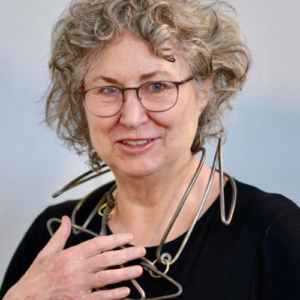 Susan Cummins wearing Dorothea Pruhl.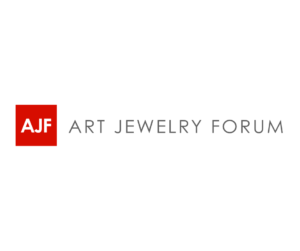 Art Jewelry Forum logo.