Episode 190
What you'll learn in this episode:
How Thereza helps art collectors enter the world of contemporary jewelry.
Why contemporary jewelry shouldn't be a niche, but a part of the larger art and design scene.
How Thereza defines contemporary jewelry, and how she became interested in it.
How she selects artists for her art and jewelry gallery, Thereza Pedrosa Gallery.
Why even delicate art shouldn't be hidden away.
Why quality matters just as much as aesthetics in a piece of jewelry.
About Thereza Pedrosa
Thereza Pedrosa (Rio de Janeiro, 1985) is an art historian, independent curator and gallery owner. She graduated in Conservation of Cultural Heritage at Ca' Foscari University in Venice with a thesis on art works on paper belonging to the Peggy Guggenheim Collection. She continued her studies and obtained a MA in Management and Conservation of Cultural Heritage at Ca' Foscari University in Venice with a thesis on the use of niello in contemporary European jewelry. In 2009 she collaborated as assistant registrar at the Peggy Guggenheim Collection, cataloging all the museum's works on paper. Her work led to the exhibition Revealing Papers: The Hidden Treasures of the Peggy Guggenheim Collection, for which Thereza was the scientific coordinator (Lucca Center of Contemporary Art). Since 2011 she has been working as an curator, creating exhibitions, catalogues and projects for artists and galleries in Italy, Switzerland, Germany, France and the Netherlands. In 2012 she founded the blog Beautiful People Live Art, dedicated to art, design, architecture, photography and art jewelly. In 2019 she established with her business partner Elinor Garnero a contemporary art gallery with a focus on art jewelry, the "Thereza Pedrosa Gallery". In 2021 she joined as an expert the examining committee of the Alchimia Contemporary Jewellery School in Florence. She brings a genuinely international perspective to her curatorial activity also thanks to her residencies in Switzerland, Germany and, since 2015, the Netherlands.
Additional Resources:
Photos:
Thereza Pedrosa Gallery, Asolo, Italy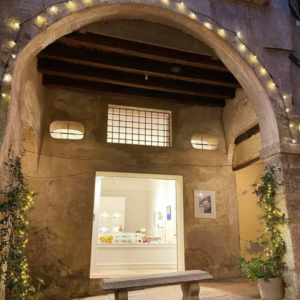 Philip Sajet, necklace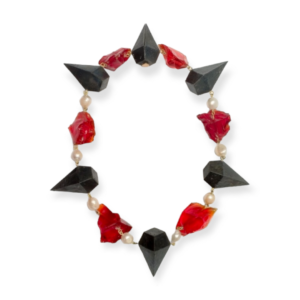 Peter Machata, brooch.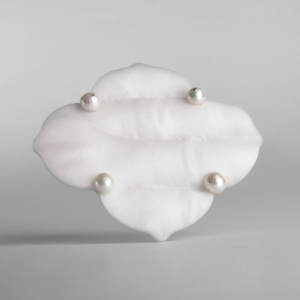 Orizzonti d'Autore, Giampaolo Babetto retrospective exhibition, Museo Civico, Asolo, Italy (2)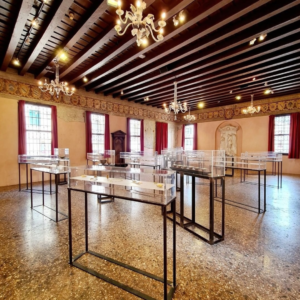 Orizzonti d'Autore, Giampaolo Babetto retrospective exhibition, Museo Civico, Asolo, Italy (1)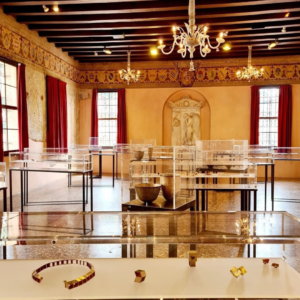 Orizzonti d'Autore, Contemporary Jewellery Biennial, catalogue of the exhibition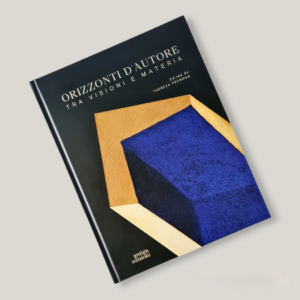 Orizzonti d'Autore Between Visions and Matter, Museo Civico, Asolo, Italy (2)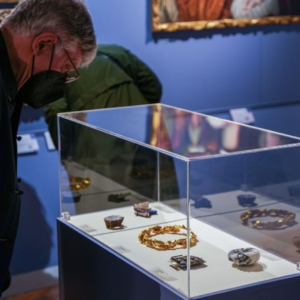 Orizzonti d'Autore Between Visions and Matter, Museo Civico, Asolo, Italy (1)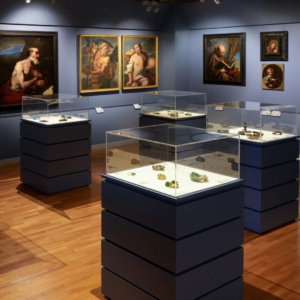 Maria Rosa Franzin, earrings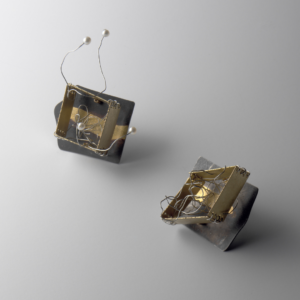 Lydia Hirte, necklace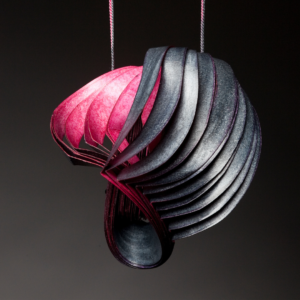 Kazumi Nagano, brooch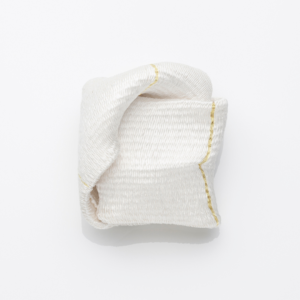 Gigi Mariani, bracelet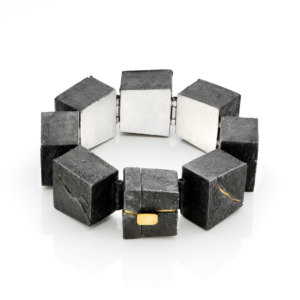 Giampaolo Babetto, ring.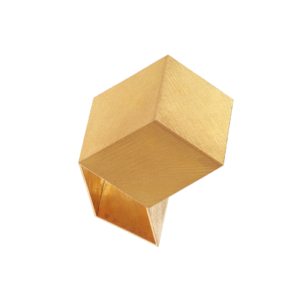 Babetto – The Entity of Being, Arnoldsche Art Publisher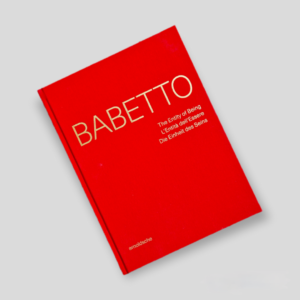 Archeometra Lifetime Achievement Award for Contemporary Jewelry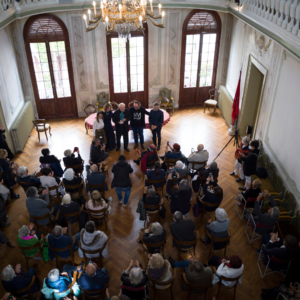 Transcript:
For Thereza Pedrosa, no form of art is more important than another. At her gallery, contemporary jewelry, sculpture, paintings and other fine art are all given equal standing, and she's helped numerous art collectors discover jewelry for the first time. She joined the Jewelry Journey Podcast to talk about why contemporary jewelry is still unknown to most art collectors and why that should change; how she balances raising children with owning a gallery; and what she discovered at this year's jewelry fairs. Read the episode transcript here.
Sharon: Hello, everyone. Welcome to the Jewelry Journey Podcast. This is the second part of a two-part episode. If you haven't heard part one, please head to TheJewelryJourney.com. 
Today, my guest is Thereza Pedrosa of Thereza Pedrosa Gallery. Thereza is speaking to us from Asolo, which is right near Florence. It's supposed to be a very lovely medieval village. She and her partner and friend, Elinor Garnero, founded the gallery in 2019. Welcome back. 
I was wondering about this. If you have people who come in and say, "I like this painting," or "I want a painting," and then they look at the jewelry, do they walk out with the jewelry, or do they walk out with both? How does that work?
Thereza: Yes, it's happened a couple of times that someone came inside because they saw the paintings. When you are walking in the street, it's easier to see the paintings from outside than the jewelry. So, they come to see the paintings and discover we have contemporary jewelry, but they don't know about it. It happened a couple of times, where they may buy a painting and also a piece of jewelry. It happens more often that they open their minds to the field of contemporary jewelry, and they come back later to buy jewelry. Normally, if they come inside the first time just thinking about paintings, they are not ready yet to move to contemporary jewelry, but they come back. They fall in love with it. They come back to discover more, and then they can start buying contemporary jewelry.
Sharon: Would you call yourself a collector, somebody who collects?
Thereza: Yes. I don't know how many pieces I have in my own collection, but I sure love to collect myself. I cannot resist. I'm an art lover, and I love to collect paintings, sculptures, books and contemporary jewelry, absolutely.
Sharon: Are they different from each other, the art people who come in and just want a painting versus a jewelry person who comes in and looks at the art? Are they different kinds of personalities or people?
Thereza: I don't think they are different kinds of personalities. Normally, they are people that, like me, love art and design in all forms, especially people who love paintings and discover contemporary jewelry. What happens more often is that they just didn't know the field before. They didn't know contemporary existed. What happens often with these collectors is that they come inside, and they are like, "Oh, I love art. I love sculptures. I collect them. I never knew about contemporary jewelry. I never thought art you can wear existed." They are excited to discover it.
This is how I was. I always loved art and paintings and sculptures, and I grew up in an artist family. I grew up with my walls surrounded by art all my life. For me, when I got involved in contemporary jewelry, I was like, "Wow!" I love art. I love to have art pieces in my house, but contemporary jewelry is a piece of art I can wear when I go out of the house. It's amazing.
Sharon: Do you consider it that? Do you consider contemporary jewelry art you can wear?
Thereza: I do.
Sharon: You do?
Thereza: Yeah, I do. For me, yes. I also consider them art pieces. There are many jewelry artists, but they make sculptures. If you see this object, you can imagine it big and it would still be amazing. They just decided to make them small and wearable, but they are still art pieces. For example, in my house, I like to keep some pieces of contemporary jewelry around the living room on shelves we have around the house, just off the coffee table because I have two small kids, but in places at least a little higher. I keep one piece here and one piece there because they look like small sculptures. They are interesting to see even when you are not wearing them.
Sharon: That's interesting. People have suggested to me that I frame some jewelry when I'm not wearing it, but I've never thought about it. The first time somebody said it to me, I thought, "Well, that's really stupid." I didn't understand what they were talking about. 
Thereza: Sometimes people come to my house and say, "Oh, my god, you keep this piece here. You should close it in a safe or something," and I'm like, "This is an artwork. It was made to be seen and to be enjoyed. It was not made to be hidden away. If I need to have something in a safe, if I never look at it or see it or enjoy it, then I cannot own it. What is the purpose for it?" The jewelry in my collection is the same thing. I like to enjoy the pieces, even when I'm not wearing them. I cannot wear 20 pieces at the same time, so I like to see them around me. They make me happy.
Sharon: You've been in a lot of different countries. You've been in the Netherlands. Where else? I know you've been in a lot of countries, selling and creating.
Thereza: I was born in Brazil, in Rio de Janeiro. I grew up in Italy. I lived for a couple of years in Switzerland and a couple of years in Germany. Actually now, I live in the Netherlands. It's been almost eight years that I've lived in the Netherlands. My art gallery is in Italy, but I actually live in the Netherlands.
Sharon: Oh, wow! Do you find that the different cultures and places you've lived or studied influences what you do?
Thereza: I think yes, for sure, even if I don't think about it on purpose. For sure I think of it in a more international way. I don't really feel myself as Italian or Brazilian, and I have big difficulties when someone asks me, "Where are you from?" I'm like, "What are you asking me? Are you asking me where I was born? Are you asking me where I grew up? Are you asking me where I was living before I moved to this country?" It's always hard for me, but I like to take the positive sides of everywhere I was living and growing up. 
What I like most is to see my kids growing up internationally. My kids are six and four, and they speak four languages and have friends from all around the world. They have friends from Tokai, from China, from Germany, from France, from the U.K., the U.S., Canada, anywhere. We go out on Sunday to have lunch together with some friends. They come to our place or we go to their place, and my kids can try food from India or Tokai, or different festivities, a different region, a different tradition. I think that's the best way for them to learn that we need to respect everyone and hope they will respect us. There is no color of skin or religion or culture that is more important than the other ones. We are all different and we are all the same, but sometimes it is difficult to teach that. If they can live it, I think it's the best way to grow up with this concept.
Sharon: Do you expose them to a lot of art, more than usual? Do you take them to art galleries? I don't know what there is in Italy. How do they learn about art?
Thereza: Some of my friends think we are little bit crazy. When we were expecting my first son, they told us, "Oh, you should put away everything that can break." Now I'm sitting in my kitchen in Iceland, and I can see here I have a glass sculpture that is full of small, fragile pieces. When friends come over, they are like, "How can you keep that thing there with two small kids around?" I think if you teach them to respect the artworks, they can grow up with them around. I grew up with them around. My parents always had paintings and sculptures around the house. They never put them away because we were children, and I tried to do the same with my kids.
I would like them to enjoy that we have these pieces at home. With a marble sculpture or a bronze sculpture, they can touch it and feel the difference between the materials. I love it when they talk about these pieces and they go around the house and say, "This is my favorite painting," or "This is my favorite sculpture," or "I like this one because it's cold," or "I like this one because I like the shape of it." I love abstract art, so the paintings we have at home are all abstract, but my kids go around and say, "Oh, I see an ice cream in this painting. I never saw that ice cream before." Then I start seeing things they see. Obviously, we like to go with them to museums. I go to art fairs sometimes and they can come with me. It's a pleasure to bring them around to contemporary jewelry fairs as well. 
Sharon: You went to Schmuck this year. Do you go to Schumck every year?
Thereza: This year was the first year we were participating as a gallery because the gallery's only three years old. We opened it in 2019. Then Corona came, and Schmuck was not there for a couple of years. Before that, I went to visit three times, I think. I visited the last couple of years before Corona came because I was busy with my babies. They were really small, but I went. In 2014, 2015 and 2016, I went. I took a break with my babies for a couple of years, then I opened up my gallery, and this was the first year of participating as a gallery. 
Sharon: Did you find new artists there or new work by artists you have? What did you find? What was interesting to you?
Thereza: Everything was different for me because that was the first year I was not free to go around so much as the other three years. I needed to be in our exhibition during the day all the time, so I didn't have much time to go visit other exhibitions. But it was wonderful to meet many artists of the art gallery that we don't get to meet often. If we organize a solo exhibition at the gallery, normally the artist comes for the solo exhibition, but otherwise we don't get to see the artists from other countries so often. I didn't have time to count how many artists of the gallery we met last week, but I think almost 20 of them were there. It was very nice to meet everyone in person.
 I met artists of the gallery I had already met other times before and we are friends, but I also met some artists of the gallery that we represent that I'd never met in person before. Finally, we got the opportunity to meet in person. That was also really nice. We got new pieces to bring to the gallery from some of them. It's always a good excuse to meet in person to receive some pieces for the gallery. I also met some artists that I invited to be artists of the gallery. I'm really happy to have had all these exchanges.
Sharon: The people that you asked to be artists, they're people that you don't have now, but you saw they had work you were interested in.
Therbeza: Yes. I invited some artists I already knew I wanted for the gallery, but I just didn't have time to invite them yet. Then I met them in person. In person is always better to talk and invite them to work with the gallery. It's a pleasure. It's better than just writing an email.
Sharon: Was that a chance to see work you usually don't see, besides meeting artists? Was it work you don't see?
Thereza: Yeah, every time you visit Schmuck, you have the opportunity to discover an artist you didn't know before. You study and you try to keep in touch with everything, but there are always some artists you don't know or have yet to discover. It's always wonderful to go there because in one week, you see so many different things, displays, artists' pieces. It's really, really interesting.
Sharon: I've been wanting to ask you about this. There was a long and very interesting interview with you that Art Jewelry Forum did, and you used the word "authorial jewelry."
Thereza: Well, with authorial jewelry, I don't know if it's a mistake in the translation from Italian. It really means alto jewelry. I think it's also used in English sometimes, but in Italian we use it to divide art jewelry from design jewelry. Alto jewelry is more about artists that also made jewelry, instead of contemporary jewelry artists that work only in the field of jewelry.
Sharon: What holds your attention about art jewelry as opposed to art? What keeps you going with art jewelry? What do you like, and why do you stay attracted to it?
Thereza: There are a lot of things I like. One of them is how many different media contemporary jewelry artists can use to make jewelry. You often find some artist who uses materials you never thought before could be used to make jewelry, and sometimes you see something that looks like one material, and then you go to see what it is and it's a different one. It always surprises me in a good way when I'm surprised with the aesthetics of a piece, the quality of the piece, but also the materials that are unexpected and different from what I was thinking or expecting
Sharon: Is that what you look at? Besides the fact that it has surprised you, do you look at the quality and the craftsmanship and the way it's done?
Thereza: Absolutely. That's really important. It's important to look. The aesthetic is important in a piece because that's what you see, but then there's the quality of it, the durability of it. You don't want it to be broken in one week. It needs to be well-made, it needs to be wearable and it needs to be of good quality. Especially for a young artist, sometimes they don't finish a piece, or they just want to have many pieces done and they don't finish them properly. No, it's really important to finish them properly for the quality of the piece, but also the wearability. It's important that you try the piece on until it works, it doesn't hurt and it doesn't break. That's important because it's an art piece, but it's also jewelry. It needs to be wearable; otherwise, it's a sculpture. Jewelry needs to be wearable for me.
Sharon: No, that's really important. You're right; a lot of young makers don't understand that it has to be something you can wear. Thereza, thank you so much for being here today and telling us about Schmuck and your gallery. Asolo is—what did you say? A couple of hours, less than a couple of hours from Florence?
Thereza: It could be more. It's actually one hour from Venice. It's in the northeast of Italy, 50 minutes from Pauda and one hour from Venice.
Sharon: You're right in the middle of things, then. Thank you so much for being with us today. We really appreciate it.
Thereza: It was a pleasure. Thank you, Sharon.
Sharon: We will have photos posted on the website. Please head to TheJewelryJourney.com to check them out.
Thank you again for listening. Please leave us a rating and review so we can help others start their own jewelry journey.