Episode 181
What you'll learn in this episode:
What it means to be a personal jeweler, and how Jessica helps repurpose people's unworn jewelry
How Jessica came up with the idea for her podcast, Inside the Jewel Vault
What pieces Jessica would include in her fantasy jewel vault
Why wearing jewelry connects us to our humanity
Why Jessica is creating a gender-fluid jewelry brand
About Jessica Collins
Jessica Cadzow-Collins fell in love with jewelry and gems aged 18, whilst working as an intern at Sotheby's, and trained as a professional gemmologist. For over 30 years since then, she's held senior roles in fine jewelry at luxury retailers such as Harrods, Garrard and Asprey where she helped all kinds of amazing clients with their precious pieces, from tiaras to engagement rings, all over the world.  
Jessica is now a personal jeweler. She started a business, Jessica May Jewels, to help people find their dream designs and remodel their unworn pieces. Using her high-jewelry know-how, she creates bespoke pieces that don't compromise on luxury, quality, service, value or ethics. 
Photos:
The cross over ring created out of 3 generations of strong women's diamonds for a private customer.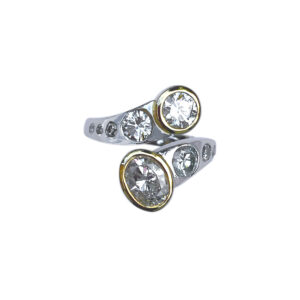 My pinky ring, bought by my father as a coming of age gift for my 18th birthday, which I chose instead of a traditional engraved gold signet ring, because it was different.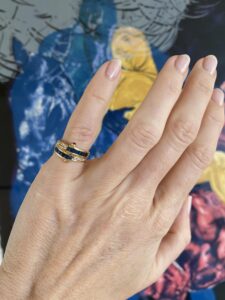 The weirdest item chosen to go Inside the Jewel Vault – "Rocket Man" created by the fashion designer Walter von Beirendonck, chosen by my podcast guest Darren Hildrow.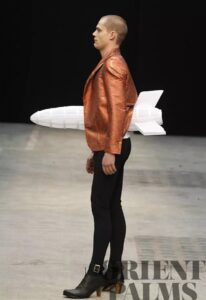 Negligee necklace and matching earrings made for a private customer, with the original brooch and ring that they were created from.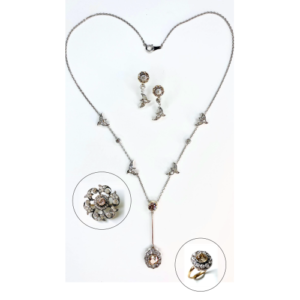 The Koh-i-Noor diamond.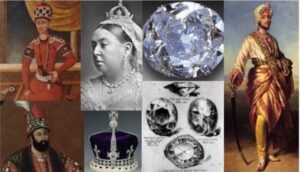 the Moussaieff Red Diamond.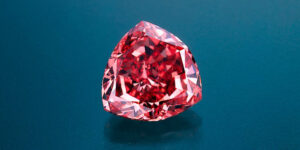 "Sadly, I don't have an image of the diamond sea green diamond I lost my heart to, but it looked like the Aurora Green diamond bought by Chow Tai Fook in 2016 for $17m – a staggering price compared to thirty five years ago.  The one I described in our podcast cost us £10,000 per carat, which was about US $70,000 total… if only we'd kept it!"-Jessica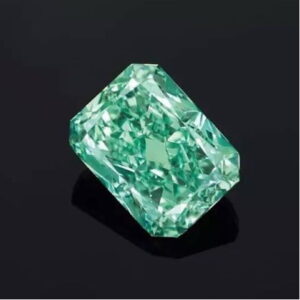 Additional Resources:
Transcript:
When Jessica Cadzow-Collins isn't designing jewelry, repurposing her clients' old jewelry, or developing her own line of jewelry, she's talking to people about jewelry on her podcast, Inside the Jewel Vault. A lifelong jewelry lover, Jessica joined the Jewelry Journey Podcast to talk about what it means to be a personal jeweler; what she would include in her fantasy jewel vault; and why wearing jewelry is distinctly human. Read the episode transcript here.
Sharon: Hello, everyone. Welcome to the Jewelry Journey Podcast. This is the first part of a two-part episode. Please make sure you subscribe so you can hear part two as soon as it's released later this week. 
Today, my guest is Jessica Cadzow-Collins speaking to us from London. She is the founder and designer of Jessica May Jewels. She is also the creator and host of the podcast Inside the Jewel Vault. She's a gemologist and a designer, and she has worked with many well-known jewelry houses. Jessica, welcome to the program.
Jessica: Thank you so much for having me, Sharon. It's so lovely to be your guest. It's nice to be on the other side of the process instead of being a host for a change.
Sharon: Tell us about your jewelry journey. When you were a child, were you interested? Were you artistic?
Jessica: Yes, I was artistic. I was also quite academic. I was an all-arounder. I grew up in Scotland. I was educated in Edinburgh, and I had my heart set on being an art dealer as a teenager. That's what I wanted to do more than anything. So, as soon as I could, I got into my old, beaten VW and drove all the way from Edinburgh to Florence. I stayed with the Prince and Princess Corsini as their paying guest, and I did studies in Italian and history of art. 
Luckily, I managed to win a job as an intern at Sotheby's. I had a very menial job filing, but the desk next to mine was the jewelry expert's. She would value the pieces that came into the Florence office, and I would send them to London if they were good, or New York if they were very good, or they'd go onto Rome. That is how I got into jewelry. It was so amazing seeing these piles of new pieces. Every day fresh pieces would come in, and we would stand and talk about the age of them, the condition, the composition, and the gems. 
She said, "You shouldn't do paintings. You shouldn't be an art dealer. You should do this." So, I did. I phoned my father that evening and said, "I'm going to London. I'm going to study gemology," because that is what she told me she had done. So, there it was. It was just fate.
Sharon: You were an art history student and then you went into jewelry?
Jessica: Yes, that is the way it worked. 
Sharon: There are not that many courses for jewelry history except gemology. Tell us about that.
Jessica: I went to London. What I loved about studying gemology was it was glamorous and academic and unusual. None of my friends were doing it. At the time, the only course I could take was in London, in the city. It was night school. I was only 18 at the time. I was studying gemology at night, and I had to get a job in the day. So, I won a job again. It was a long process, but I got a job basically as a tea girl.
I was in the trading department of this old jewelers on Bond Street called Collingwood. Really, from the get-go, I was expected to trade. I was trading loose stones and antique period jewelry. I would take a bag of jewels and go to Miami and New York and Boston, all over Europe, trading, buying and selling jewels for a 10% profit or whatever, just as an antique dealer would. I wasn't a very good dealer, I have to say. I was too keen on being able to sleep at night and a bit too fair to be a very good dealer. That's how I ended up in retail in the end.
Sharon: You say it's glamorous. I don't understand why gemology or gems are glamorous.
Jessica: Oh, it is. I loved it, absolutely loved it, because I was surrounded by gems in my day job, and in the evening, I was understanding how they were formed in the earth's crust and the processes they take to go from the mine to the market. It was fascinating. I absolutely loved the whole world. I've been very happy in this world now for 34 years—no, 35 years. I was definitely in the right job.
Sharon: But you said you couldn't sleep at night because you wanted to make sure everybody was treated fairly.
Jessica: I think a really good dealer would need to be a little bit sharp. I think I was a bit too concerned about being fair. 
Sharon: Most of the time, dealers say they have a hard time letting go of the things they acquire. 
Jessica: Yes, I know that feeling, but this is perhaps why the job I do is perfect. I'm making something for someone. When they're happy and their face lights up, you know you've done a good job. That's a joy. That's the thing I love most.
Sharon: So, people come to you to have things designed, or do you design them and put them out?
Jessica: That's right. That's what I do now, but most of my career I was running departments or boutiques on Bond Street for all the first-class brands, especially those with royal service like Asprey and Garrard. That was my world.
Sharon: Wow! When did you decide to go out on your own? What was the catalyst for that?
Jessica: It was perfect. I had just begun a new project, a very exciting major project, and then Covid came and everything went dead. My new job collapsed. It just fell in on itself. I think that was the catalyst for me saying, "Well, do you know what? This is the sign to set up my own business I've been waiting for. Let's just get on with it." So, it all kicked off during Covid at the same time as starting the podcast.
Sharon: So, that was the catalyst.
Jessica: Yes.
Sharon: Covid was the catalyst. 
Jessica: Yes. I seized the opportunity, because suddenly the whole world seemed in flux. It was an exciting time if you could seize that wave and roll with it and see where you went. I must say I've been very happy working for myself as my own boss ever since.
Sharon: So, the podcast is Inside the Jewel Vault.
Jessica: Yes.
Sharon: Tell us about it. It's so different. Did it take you a while to come up with the name? Tell us, what does the podcast entail?
Jessica: Thank you for mentioning the podcast. It is a passion project of mine. It was during Covid. It was shortly after the first spring lockdown in 2020. I'm lucky I have friends who are very talented, including my neighbor, Lizzie Wingham. She's a digital editor who's worked for the BBC. She's very well regarded, and she has an interest in jewelry herself. I was talking to her over the garden fence, and she said, "I've been looking, and there are no podcasts on the subject of jewelry that really spark my imagination as a specialist. Jessie, you should do one," and I said, "Oh, my goodness, I've never done a podcast in my life. I have no idea what to do." She said, "Well, I'll help you. I'll be your producer." The tea ended and the wine came out, and we began a project. 
The idea for the format is just to ask our guests questions. The guests are drawn from across the jewelry world. They're people who have good stories to tell, obviously, but are exceptional in their own field. When you start to look at the world of jewelry, it's huge. There are not only designers, but there are scholars; there are dealers; there are minerologists; there are curators. The list is so huge. That's how it all came about. 
The idea was to ask these people to come up with six gems. They could be ones they've worked with. They could be ones they've owned themselves or handled, or maybe handled once and then lost. They could just be pieces they lust after. It's like the jewelry equivalent of Desert Island Discs, which is a very popular BBC radio show.
Sharon: What is it called?
Jessica: It's called Desert Island Discs. It's one of the staple BBC radio shows in the U.K. 
So, we just got started, and it was a wonderful excuse for me to speak to some of my heroes. We've uncovered all sorts of ancient gold and royal gems and fabulously valuable diamonds and goodness knows what else. Lizzie's job is to turn all of those recordings I enjoy doing into produced and intelligent podcasts that follow a good line. That's what we've been doing.
Sharon: The name is such an unusual idea, Inside the Jewel Vault. Did you come up with it over wine, or did you have to really think about it? Tell us how you did it.
Jessica: After a glass of wine, certainly. Good ideas seem very compelling then, don't they? It just came about while we were chatting about it. As I said, it sort of follows the format of Desert Island Discs, where you speak to a guest. In that radio show, they select eight tracks or pieces of music that mean something to them, whereas we are selecting six gems or jewels that really turn them on. 
Sharon: How often do you have a new episode—I call it an episode—or a new person?
Jessica: I don't do this full time. It's not a well-oiled machine like yours, Sharon, I'm afraid. You've done nearly 200, I think, over the last four years, haven't you? Whereas I've only done about 40. There are a couple more in the can waiting for approval and final edits, but we're a bit slower off the mark than you are, Sharon.
Sharon: How do you choose a guest, first of all? You must know so many people. How do you choose the guest?
Jessica: I have to admit that I don't know the guests. Quite often it's a cold call or a cold email, I suppose. They're somebody who is lighting up their own corner of the world of jewelry. I've yet to ask an auctioneer; I've yet to ask a foreign collector; I've yet to ask all sorts of people on my dream list. 2023 will be the year I start sending out these cold emails again. 
Sharon: What's the reaction you get when you ask a guest to be on Inside the Jewel Vault? How much time do you give them? It can take a while.
Jessica: It's entirely down to the guest. Most people are so busy, especially the people that I've been speaking to. They tend to fly around the world as it has opened up. When I first started, it was rather easy because people were sitting at home. They were able to sit by their laptop and start typing, and everyone got so good at Zoom. It's a bit harder to track people down and to twist their arm enough for them to tell me what six pieces they would put into their fantasy jewel vault, but it is great fun. I love doing it.
Sharon: It sounds wonderful. I've listened to it and it's very interesting. The guests you choose, is it because they do something original or they're well-known? You could always choose a diamond dealer. You don't, but how do you choose a guest?
Jessica: That's a really good idea, Sharon. I must speak to a diamond dealer. That's one I haven't spoken to yet. I have a set of running lists that I keep adding to. It's just finding the opportunity to approach people. It's very much a passion project, but I must admit it: I do need to give it a bit more time and attention. I think we only manage about one a month at the moment, and it's quite a slow process. I need to work a bit harder on it, but there's always so much to do. That's my excuse. I'm always so busy looking after my clients, making their pieces. Also, I'm about to launch my own brand, which is taking up an awful lot of time. It's very exciting, but also very hard work. 
Sharon: So, you have your own jewelry brand in addition to retail stores. Tell us how you work right now.
Jessica: At the moment, I'm a personal jeweler, which means I take care of people's pieces. I can repair or upgrade their existing pieces or entirely start again from scratch. I make engagement rings. I make new pieces out of old pieces. It's really down to the customer. Quite often, people come to me with their jewelry box and say, "I hardly wear any of these pieces, but so-and-so gave me this and my mother-in-law gave me that. I can't get rid of them, but I don't wear them. What do we do with them?" I'll transform them into pieces they can wear and absolutely love wearing, pieces that are adaptable and suit their lifestyle. I help people with all sorts of things, from signet rings from their 18th birthday to their first diamond pieces in their 20s through to push presents and all the rest of it. Everything a person would do, I do, and I love that.
Sharon: How do people learn about your services?
Jessica: It's word of mouth and the fabulous Google. I don't do any advertising. It just seems to be luck that people find me through searching or asking. 
Sharon: Your website is very nice and clean and easy to read. Your LinkedIn is also. I think it's great what you're saying. If I were looking for an original jeweler, if I were looking for an engagement ring, I might go to you and say, "I have no idea, and I have no stone or anything." What would you do?
Jessica: If it was for you, then it makes it a whole lot easier. Sometimes I have to work with the groom or friends of the bride to be. We have to work out what she loves. Sometimes it's crystal clear because she's seen a ring that is her dream ring. Actually, a lot of brides do get involved in designing their dream rings. Occasionally I've done some complete, total surprise dream rings, and they've been wonderful to do. For others I've worked very closely with the couple, and we produce something together that encapsulates their unique love for each other and their story and all their hopes and dreams. It's the most wonderful process.
Sharon: That's a lot to have in one ring, a lot to communicate in one piece of jewelry. Tell us what's been the most surprising with Inside the Jewel Vault when people come to you. What are the surprises you've had, things that have been different?
Jessica: Oh, gosh! I've had such a broad array of different guests. I think any of the pieces Darren Hildrow chose are quite extraordinary. He chose a piece you wouldn't normally consider a piece of jewelry. It was more like a piece of body art, to be honest.
Sharon: What's his name? I haven't heard of this person.
Jessica: He's a jewelry entrepreneur called Darren Hildrow, and he chose one piece that was extraordinary. It's called Rocket Man by Walter van Beirendonck, which is more like a piece of body art. That was pretty surprising. 
Some of the guests have chosen stunning pieces that everyone would know of, but other guests have chosen pieces that are by smaller designers. That's always fascinating to hear. We did a lovely broadcast with the GIA's field gemologist in Bangkok, Wim Vertriest, and he chose some amazing gems that he had stories of throughout his career. The wonderful thing about gems and jewels is that there are stories attached to almost everything. It's the human connection that makes jewelry so special. I think the Rocket Man was the most unusual case, but everything else is particularly special because it does have a story.
Sharon: I'm curious if people ask you if you look at it differently because of your background.  You're Scottish from Edinburgh, and then you went to Italy. You must speak Italian.  Do people ask if you have a different perspective than somebody like me who just grew up and went to school and that's it? 
Jessica: I'm sure that's not the case, Sharon. You've spoken to hundreds of people in your career now. It's the joy of hearing somebody else's point of view, somebody else's story, somebody else's jokes. There's always an opportunity to learn from people, don't you think?
Sharon: Yes, that's why I'm asking. If you're at a party, how do you describe what you do? If somebody says, "What do you do," what do you say?
Jessica: At the moment, I say I'm a personal jeweler and I can make your jewelry wearable or make it new or make the jewels of your dreams. That's what I say if I'm asked what I do.
Sharon: We will have photos posted on the website. Please head to the JewelryJourney.com to check them out.