Episode 176
What you'll learn in this episode:
How the jewelry industry has changed over the last 50 years

 

How the Women's Jewelry Association helped women jewelry professionals get the recognition they deserved
What it was like to work with Elizabeth Taylor and Hilary Clinton to design iconic jewels for them
Linda's advice for young jewelry designers
About Linda Orlick
Linda Orlick, a trailblazer and a pioneer with a vision and a mission, Orlick spearheaded the movement of creating brand recognition for fine jewelry designers in the early 1970's and has continued leading this movement throughout her fine jewelry career. She is co-founder of the influential Women's Jewelry Association, a volunteer organization founded in 1984 that began with 10 women in an apartment in Manhattan and blossomed to become a formidable entity and powerful voice for women in the jewelry industry worldwide. Linda served as its President
Additional Resources:
Photos: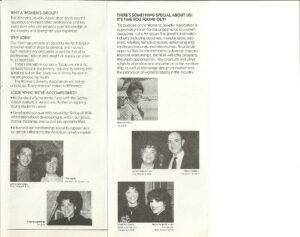 VJA First newsletter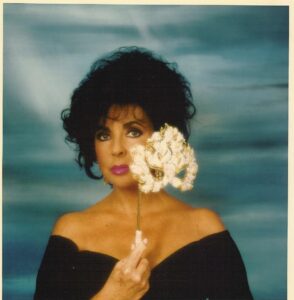 Elizabeth Taylor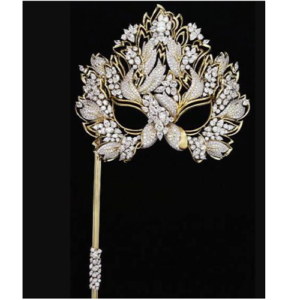 Henry Dunay's  LaChrymosa Mask showcasing 936 diamonds curtesy of Willam Goldberg, set in platinum and 18k gold. The LaChrymosa mask was designed for Elizabeth Taylor to carry at the AmFar event to raise awareness for AIDS. The mask was valued at $1 million and went on tour worldwide to raise awareness for AIDS.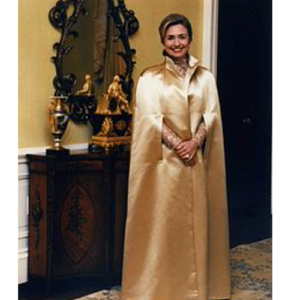 Hillary Clinton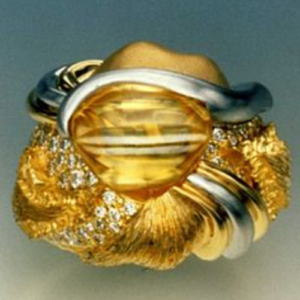 Henry Dunay's Cynnabar Ring, designed in 18K, platinum featuring a 4.25 carat canary yellow diamond mined in Arkansas created for Hillary Clinton to wear for both the inauguratal balls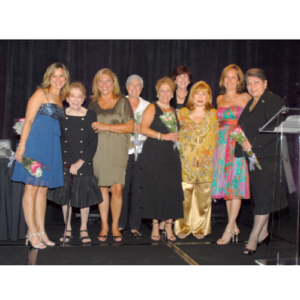 From left to right: 
Women's Jewelry Association Presidents
Ann Arnold, Gerry Gewirtz Friedman, Linda Orlick, Tina Segal, Phyllis Bergman, Rachel Rosin, Helene Fortunoff, Yancy Weinrich, Anna Martin
Transcript:
Linda Orlick entered the jewelry industry when gold was $35 an ounce and jewelry designers were unknowns who worked behind the scenes. Due in no small part to Linda's passion for the industry and her work to brand and promote emerging designers, retailers and shows, jewelry is now a respected part of the American fashion scene. She joined the Jewelry Journey Podcast to talk about the history of the Women's Jewelry Association; why it's so hard for people to leave the jewelry industry once they enter it; and how she helped facilitate the design of the 4.25 carat canary yellow diamond ring Hilary Clinton wore to the 1993 inauguration. Read the episode transcript here. 
Sharon: Hello, everyone. Welcome to the Jewelry Journey Podcast. This is the second part of a two-part episode. If you haven't heard part one, please head to TheJewelryJourney.com. My guest is Linda Orlick. Linda has spent her whole career in jewelry. She has been very successful as a retailer and a consultant to retailers. She's one of the cofounders of the Women's Jewelry Association, and she helped build it into a powerhouse. Welcome back.
Linda: I think I was also instrumental in launching the American Jewelry Design Council. That was founded by Jose Hess and Jean Francois Albert, with a lot of wonderful designers. As a matter of fact, I'll tell you a story. We used to meet once a year and have a retreat. I must include Michael Van Danzer. as one of the outstanding designers. One year, we had an appointment to meet at De Beers in London to talk about jewelry design and diamonds. There were 30 of us. I have to mention Susan Helmich, Susan Fabric as well. They were also women that were very much a part of the American Jewelry Design Council. Those were the women that stood out. 
That morning, one of my good friends called me and said, "You can't go to London," and I said, "Why?" They said, "Princess Diana just died." Well, too late, we were all on our way to London. We arrived in London and were walking to Kensington Palace, not knowing if we were going to have our meeting De Beers. Everything was up in the air. It was the most sorrowful experience that we all shared together. My group did meet at De Beers. It was a very short meeting. Chairs were abundant, but there was just no stopping them. Although we had time enough to meet, there was also the trip home at Heathrow Airport, when the funeral procession was going on. Every person in that airport was hysterically crying and cried all the way home. It was such a personal tragedy for so many of us, but we carried on as best we could. 
Another retreat we went to was in Jackson Hole, Wyoming. We went there in September, when the aspen trees were golden in their bloom. These retreats really gave the designers a chance to talk about how they were going to continue their designs and how they were going to keep building, how they were going to invite new designers to come in, and how they were going to expand the world of jewelry design. One of the things they did was pick a theme, whether it be a wheel or a teardrop, and every designer that was part of the American Jewelry Design Council would a create piece with this theme. Then one of us had the idea to display them in different museum settings as an exhibit. It was also at the JA Show and eventually the JCK Show. 
Now, I had been on the board of Kent State University School of Design for 18 years. When I first joined the board, I fell in love with the school, and Henry and I were invited to be guest speakers. It was then called the Shannon Rogers and Jerry Silverman School of Design. We were invited to their fashionomics course that happened every Friday. So, we would get on a plane from New York to Cleveland, which is an hour flight, and spend the day at the school speaking to the students, answering questions, having a lovely dinner, and then getting on a flight that night and going back to New York. I continued that for 18 years. Every Friday in the fall semester, I would bring different designers or an editor from Vogue Magazine or another magazine and then come back the same day. I loved it.
One day, the amazing president—her name was Elizabeth Rhodes—said to me, "We'd like to rebrand the school. Jerry Silverman is such a big name. How can we do that?" I said, "I have an idea. Come to my office in New York, and let's have a branding session. Let's talk about a strategy to rename the school, since it's more about design." My dear colleague Michael Carter sat with the deans and the professors. Every one of the teaching professionals of Kent State was in a New York conference room, and we renamed the Kent State School of Design. It was that simple, and it's been that way ever since.
For many years after that, I continued to travel to the school, bringing other guest speakers to their fashionomics course. It was very rewarding. I also helped them develop a New York program, where students worked in a studio in New York in the garment district. They housed students, and they had students come to FIT or be assigned to different designers, like Donna Karan or Diane von Furstenberg, to work with them so they could increase their skills as designers. That was an exceptional time to see the emergence of this wonderful talent come to life.
Sharon: Wow! It sounds like you have quite a history. What is your connection to jewelry today? Do you have a connection?
Linda: I will always have a connection. When I went to school and studied to be a medical technician, I worked for an amazing doctor on Park Avenue and 78th Street until I was almost nine months pregnant. I had the privilege of having patients like Neil Simon, Mel Brooks, Anne Bancroft. I once gave flu shots to all the cast of a Broadway show. I never in a million years thought I would be in the jewelry industry. 
My uncle, my mom's brother, had a company called Raquel and Landy. He was one of the first jewelry manufacturing companies to make high jewelry in platinum and diamonds. He said to me, "Your great uncle was the founder of the first jewelry boutique on the Bowery of New York. He used to make jewelry for the Duchess of Windsor." I said, "Hm. Jewelry, my great uncle, my uncle, my cousins." It was meant to be for me. 
Most people who go into the jewelry industry, especially in the beginning, if you ask them, "Did you study to be in the industry?" they would say, "It just happened. I happened to fall into it." Once you fall into it, you love it. I can call anybody I met back in the 70s as if I was with them yesterday. The jewelry industry has a special bond. Once they love you, once you give them your integrity and your honesty, you have friends for life. I worked with the well-known Mark Hanna, who is now with Warren Buffet's company. In the very beginning, he and I worked for a company and developed jewelry. We have maintained our friendship throughout the years. There isn't a person I've met that I'm not still in touch with. 
When I moved to Florida in August of 2019, purely by accident, we were about to have a hurricane, which never happened. My best friend said to me, "Come on, we're going to the mall. I'm going to show you what it's all about." This is the first time I ever lived outside of New York City. We walked into the mall and into Neiman Marcus. Keep in mind that Henry Dunay was the most important jewelry designer at Neiman Marcus for probably close to 50 years, and along with him I used to make personal appearances. I used to help them with many of their promotional campaigns. I helped them with their events. In fact, there were times when they hired me to create in-store promotions for them or tie-ins with other designers. We used to have in-store events and try to bring the store together, which I was very involved with. I can't remember what I was thinking about.
Sharon: Neiman Marcus.
Linda: We walked into Neiman's, and I walked straight into the fine jewelry department. Neal Acartio, who was one of the managers in another store was there, and he looked at me and said, "What are you doing here?" I said, "Well, I just moved to Florida. There's no hurricane, so my girlfriend took me shopping." He said, "You know, there's a position open as a sales associate." I said, "But I never did retail," and he said, "It doesn't matter. They're interviewing tomorrow." 
I got the job. I was working the next week just like that. I had so much fun. It wasn't easy being on your feet for eight hours, but I met childhood friends. I immediately made strong relationships with beautiful clients that had me shopping for them. I absolutely loved it, and I probably would still be there, but on March 17, 2020, everything closed down, the store, the mall, the country. The pandemic was here. Everything closed. There was no place to go. I stayed in the house for 18 months. Neiman's started to hire very slowly afterwards, but it took a very long time. 
I can happily say I'm still very involved in the industry. I most recently volunteered to work with my friends and colleagues at the Women's Jewelry Association, which is coming up on our 40th anniversary, which I can't believe. The Women's Jewelry Association is going to be 40 years old next year, so I'm going to be actively involved and will attend the 40th anniversary of the Women's Jewelry Association. Through my Facebook connections, through my social media connections, I would say I am as involved in the industry as I could be. Living here in Florida, I have a deep love for it, a deep respect for the way it's grown. I watched these designers, who tried to lead with all the different and beautiful works they put out, getting better and better each year. 
To any young designer coming in, do it. Embrace it with both hands. One of the schools that stands out is FIT. Their jewelry department has expanded dramatically. I used to guest lecture. We started the Women in the Know Conferences at FIT through the Women's Jewelry Association. That's something that happens every year. The other design schools out there are very good, like Parsons. USC has a very important program. Kent State, when we went back, expanded their jewelry department. It was very impressive. It's exciting to have seen it from the 1970s. It's now close to 2023.
I have another story I'd love to tell you about. My dear colleague at the Diamond Information Council called me one day and said, "Linda, Elizabeth Taylor needs a mask to wear for an event in honor of AIDS, to raise funds for AIDS research." I said, "O.K., let me think about this for a second." I went to Henry and said, "Henry, Elizabeth Taylor needs a mask." When you say that to somebody with a wealth of designer possibilities like Henry Dunay, you can't image what's coming next. You'll see by the picture of Elizabeth holding the mask that he didn't just create a little pin and mask. It was a life-size mask with 936 diamonds supplied by dear friends at William Goldberg Diamonds and platinum from the Platinum Guild. The Gold Council donated the gold. 
This extraordinary mask, which was valued at over $1 million, was supposed to be carried by Elizabeth the day of the event. She wanted to auction it off at Christie's. The night before, she got the flu, so she couldn't attend the event. A model was the one who wound up carrying it, but Elizabeth's connection with the mask was strong. We had beautiful photography that shows her with the mask. Henry designed mini mask pins for her and several of the guests, like Anna Wintour, so they would always have a keepsake from that evening. The mask went all over the world. It went to Wichita, Kansas, to raise funds for pediatric AIDS. In about two hours, it raised over $88,000 for AIDS. It was absolutely breathtaking, as you will see in the pictures. 
Sadly, the mask was pulled apart because the diamonds had to given back. Though Henry's intention was to replace it with other diamonds, I don't think it ever happened. Everybody used to say, "Oh, Elizabeth Taylor, she's such a diva. You're going to have such a hard time working with her." I couldn't tell you how absolutely wonderful and genuine she was. The few times we met her, when we presented the mask to her and at another event, where Henry designed a special necklace for her, she was as loving and generous and warm and friendly as anyone could imagine. Her dedication to raising awareness for AIDS was like none other. I will never forget those moments I had with her. It was very exciting.
Sharon: It must have been. Linda, thank you for sharing all the history and different perspectives you have. You've seen a lot, and you'll see a lot more, I'm sure. Thank you so much for being here today.
Linda: Thank you so much. It's been a wonderful journey to share with you.
Sharon: We will have photos posted on the website. Please head to TheJewelryJourney.com to check them out.
Thank you again for listening. Please leave us a rating and review so we can help others start their own jewelry journey.