Episode 171
What you'll learn in this episode:
What's included in the Jill and Byron Crawford collection that will be auctioned by Bonhams on November 10th, and how they developed such a sweeping collection
Why buying jewelry at auction is one of the best ways to find real treasures
Tips for first-time auction buyers
Why working at an auction house is the best jewelry education
How collectors determine it's time to say goodbye to a piece
About Emily Waterfall
Based in Los Angeles, Emily Waterfall is the Director of the Jewelry Department for Bonhams Auction House. With over 16 years of experience, Emily is responsible for business-getting, client development, appraisals and sourcing property for jewelry sales in Los Angeles and in New York.
Emily began her career as an intern in London at an auction house where she caught her first glance of exquisite things in 2004. Once completing her internship, she worked in New York as a jewelry cataloguer for a leading international auction house for seven years working on several important jewelry auctions including the jewels of Kelly and Calvin Klein, Eunice Gardiner, Lucia Moreira Salles and others. Prior to joining Bonhams, Emily worked for a prominent jewelry buying firm based in Atlanta, GA from 2012 to 2018.
A native of San Diego, CA, Emily graduated with an undergraduate degree in Art History from Brigham Young University and has completed courses at the Gemological Institute of America and published articles in the American Society of Jewelry Historians newsletters.
Photos: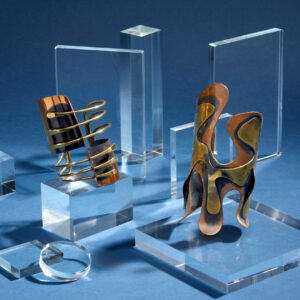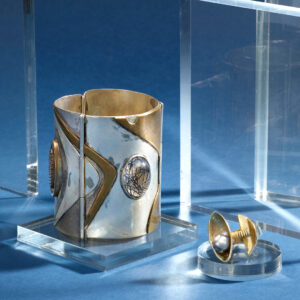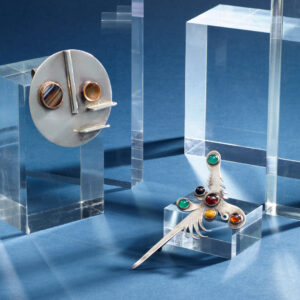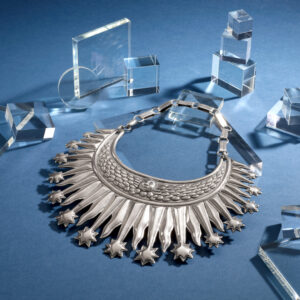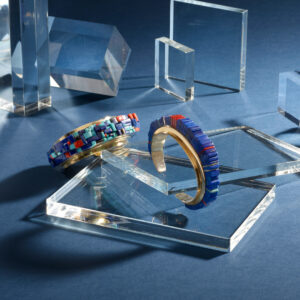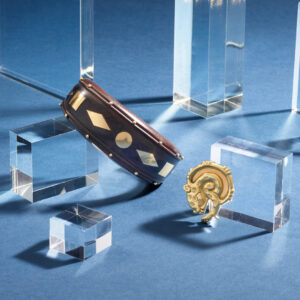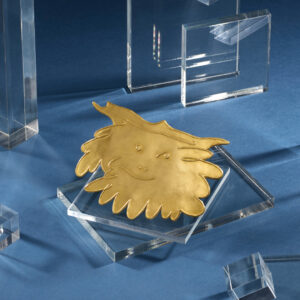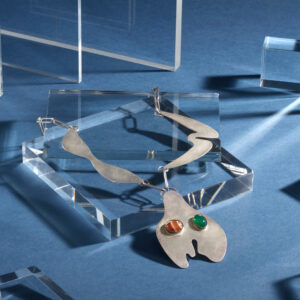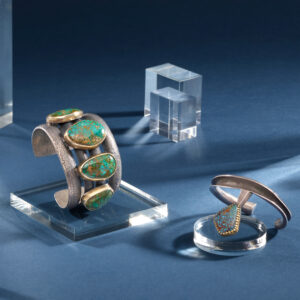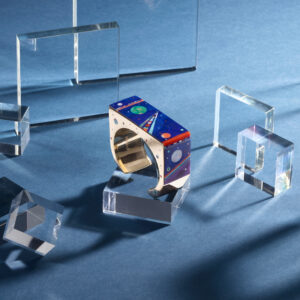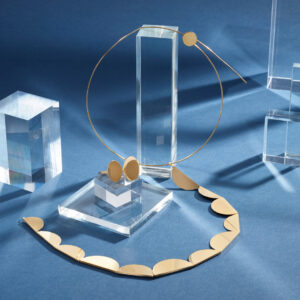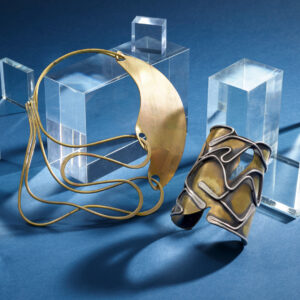 Additional Resources:
Transcript
Auctions can seem intimidating to first-time buyers, but they are the best way to get a deal on a true, one-of-a-kind treasure, and auction house staff, like Emily Waterfall, Head of the Jewelry Department at Bonhams Los Angeles, are there to help buyers through the process. Emily joined the Jewelry Journey Podcast to talk about what to expect at Bonhams' upcoming auction of the Jill and Byron Crawford collection of artist jewelry; the most impressive pieces she's seen during her career; and how collectors can enter the world of auctions confidently. Read the episode transcript here. 
Sharon: Hello, everyone. Welcome to the Jewelry Journey Podcast. This is the first part of a two-part episode. Please make sure you subscribe so you can hear part two as soon as it's released later this week. 
Today my guest is Emily Waterfall, who is head of the jewelry department in the L.A. office of the auction house Bonhams. They will be having their second auction of modernist jewelry from the collection of Jill and Byron Crawford. This includes many masters of silver jewelry. We will hear more about this from Emily today and her own jewelry journey. Emily, welcome to the program.
Emily: Thank you for having me.
Sharon: So glad you could be here. Give us an overview of your jewelry journey. Did you like jewelry when you were young? Did your education lead you to this?
Emily: I loved jewelry when I was little. My mom had some fun pieces, in particular a butterfly necklace that I always coveted. It was a simple gold necklace. I remember when she wore it, I would play with it. Since then, she's gifted it to me, so it's a very sentimental item for me. 
My journey actually began in art history. I studied art history for many years and was given an internship with Sotheby's in London and moved myself across to the U.K. I worked there for many years and then made my way into the jewelry department where I truly found my calling.
Sharon: So, you weren't studying in London; you moved to take the internship at Sotheby's.
Emily: Yes, I was very lucky. A gentleman, who was a scholar of archiving, helped me make my way to the 19th century, which was hilarious because now obviously digital archives are everywhere. When I started, it was the days of cutting and pasting from printed catalogues using glue sticks. My job was to basically archive all the recent sales of any paintings that were important because we didn't have search engines. We didn't have those things, so my very first job in the art world was cutting and pasting and gluing.
Sharon: You're bringing back memories. I remember working with a cartoonist who worked the old-fashioned way, and I thought, "Oh my god, O.K." 
So, did you study at GIA after? In art history, you don't really study GIA, right?
Emily: I studied at GIA after. I was fortunate enough to do that during my time at Sotheby's when I was a cataloguer in the department in the New York office. I took my courses then.
Sharon: So, you moved from London back to New York? 
Emily: Yes, my visa was about to end, and Sotheby's offered me a job in New York. So, I moved there and was working in several different departments. I started getting into jewelry and truly found love. I studied a lot of 19th century sculpture, and with jewelry, my art history background just blossomed. I was so excited to see all the pieces I was seeing. As a cataloguer in the jewelry department, every piece we sold went through my desk, so you can imagine the type of education I got. It was extraordinary. It was a very special time in my career.
Sharon: There are a lot of jewelers or people in the jewelry industry who study art history. Jewelry history isn't really taught, so they study art history and either continue in that or they segue into jewelry. 
So, why should I consider Bonhams? If I had art or jewelry to sell, why would I consider Bonhams?
Emily: There's definitely room for every house in the world. That's one thing I've learned. But in particular at Bonhams, we've had exponential growth over the last three years. In Los Angeles, we went from four auctions a year to 13, speaking to the fervor of which we're growing. We've also invested a lot into art jewelry, Mexican silver, and other areas in the international market that weren't necessarily being addressed. 
Seeing a collection, if I'm not enthusiastic about it and I'm not enthusiastic about selling it, I'm doing a disservice to the collection. So, my advice to people is when they're picking a house, make sure whoever is selling it for you has energy and the fervor to sell it well. That's what my key is.
Sharon: So, you went from four to 13 auctions?
Emily: Yes.
Sharon: That's a lot. Are you in charge of most of them? Is that just in jewelry, or is that art and jewelry? What is that?
Emily: That's just jewelry in Los Angeles. 
Sharon: Wow!
Emily: That's my department. We run 13 auctions a year. It's pretty exciting.
Sharon: You have to have passion to do something like that.
Emily: Yeah.
Sharon: Would you consider that Bonhams has a modernist bent? If somebody has a modernist collection, should they consider Bonhams?
Emily: Yes, I would say the sale we had last year for Jill and Byron Crawford was a huge success. That was across the board, from modern to Mexican to Scandinavian jewelry artists. We really covered the gamut with that sale and showed what we can accomplish with that. 
A lot of what we're doing is taking in collections, because collections come us. We hunt for them as well, but we have to take what we see and figure out how best to sell it, who's the best market for it, how to speak to other departments or other areas, because every buyer at auction is interested in jewelry. Jewelry is the most common denominator. You might not collect Chinese works of art or cars or Impressionists, but everyone has jewelry.
Sharon: Wow! How is that? Let's say if I collect Chinese export stuff, how is it that I come to jewelry through that?
Emily: Again, we reach out to clients that have shown interest in our area from other departments and we promote that, but a lot of people know to come to us with jewelry because they see on our website our sales. They might have been looking at the Chinese work. Right now, it's Asia week at Bonhams in New York. They might see on the site that we've just had two big sales, one in Los Angeles this week, one in London, so they know to come to us for jewelry as well.
Sharon: You're having a second auction of the Jill and Byron Crawford collection. Is that what's left over?
Emily: Jill and Byron have been amazing to work with. They're such amazing collectors, not only for the type of properties, but for the quantity. So, we'll still have plenty to sell for them. We're so excited to be selling it. The whole sale is not just Jill and Byron; a portion of it is. We also have an important collection of Mexican silver from an important collector from the Orange County area. We also have a collection of John de Spray jewelry which I'm really excited to sell. French jewelry, very industrial, right?
Sharon: Yes.
Emily: And we also have similar Scandinavian pieces, some studio artists. There are over 1,500 pieces, so we'll be selling it for quite some time.
Sharon: And the next major sale for this particular collection is? What is it?
Emily: November 10th
Sharon: You're also previewing it for Art Jewelry Forum in October. I don't know if I'll be able to watch, but who else are you previewing for? There's so much.
Emily: Just you two. I'll be previewing at Bonhams and digitally on our website.
Sharon: Wow! That's interesting to know that you have an interest in modernists. There are not many houses that one would think to bring their stuff if they have a modernist collection. 
What is it that you like about the auction business? You like jewelry; I understand that. What is it that you like about the auction business?
Emily: I tried to leave it many times. I truly love it because of the speed of it. It's a very rapid, fast-paced place to be. I love auction day. There's nothing better than auctioning property you fought for, to see it do well on the auction block. I'm an auctioneer as well, so it's very rewarding standing up there selling it on behalf of a client and doing well on it. I love the quantity of property we see. We're on the front line. We're the sale market value, right?
Sharon: Yeah.
Emily: We're on the front line of it. We're seeing thousands and thousands of pieces a year, and with that comes the education through osmosis. There might have been benchmarks I hadn't seen or another studio artist I hadn't known about. We're seeing more and more daily than you would see anywhere else, and that's my favorite part of it.
Sharon: I think that would be very hard to match in any other profession, the excitement, the action. I could understand feeling like, "Let me try something else," but that would be very hard to match. Do you think you'd be as happy if you were auctioning something else, like art jewelry or rugs?
Emily: Yesterday I was auctioning a furniture sale, and I didn't feel as much pressure because it wasn't clients I had consigned. It was a different feeling. I love auction. I would work in any part of it, absolutely, but my passion for jewelry will never be subdued. I love it. I love every part of it. I love screaming from the rooftop when a collection is selling. That's just my personality. I probably wouldn't be as happy, but I'd be happy to work anywhere in the auction world. 
Sharon: What's the best thing you've ever auctioned, maybe the highest price or the most interesting? What's the best thing you remember?
Emily: There are maybe two of those. I can split those up. My favorite collection was a collection of Lady Ashley. It was in our main New York sale, and it was a collection of fantastic Art Deco jewelry. This was a treasure trove. She was married to a lord, then Douglas Fairbanks, Clark Gable next, another lord, and then a prince. She had amazing Cartier Art Deco boxes, compacts in their cases. Some I'd never seen in that style before. One in particular was a polka dot pattern, and it was black and white. It was amazing. She also had some impressive Cartier aquamarine bracelets, which we all know those are rare to find. That was such an amazing collection because it was an amazing story; it was an amazing property, and it sold exceptionally well at auction. 
By value, though, it's the sale we did last year. We sold an emerald bracelet. It was over 107 carats of emeralds perfectly matched. It's most likely they were cut from the same stone. This one was from the Crocker Fagan family from San Francisco. We are so excited to work with them again. We also sold a Cartier egret from them. The emerald bracelet was estimated at $1.8-$2.2 million and we sold it for $3.2 million.
Sharon: Wow! 
Emily: So, that was a joy.
Sharon: Do the numbers scare you when you're auctioning? Do they mean anything when you put the hammer down and you're at $3.2?
Emily: It's exciting. At that point, you're just full of adrenaline when you're selling higher value lots. There's a lot of elegance in part of it. There's a lot of communication of bidders either on the phone, on the internet or in the room, so there's a lot of conversation going on about value. It's a very exciting moment. I smile. I'm the worst at bluffing. You can see what's on my face 99% of the time, so in those moments, I have definitely a big smile on my face.
Sharon: Are you given auctions from New York? Do they tell you the things that are going to come? If you have a sale in London, Hong Kong and, by the way, we're going to do it in Los Angeles, can you preview it or tout it? Is that part of your work?
Emily: Yes, the New York office and myself work hand in hand. I source property for both sales as well as my New York colleague, Caroline. We work daily together, and we both preview our sales in each other's offices. I just previewed our September sale in New York. She previews every New York sale in L.A. We also preview up in San Francisco. We love our San Francisco clients. It's a fantastic place to be. So, we're making sure we're everywhere we can be, and we work together. In terms of property, though, let's not discount the West Coast. My goodness, I found the best property of my career on the West Coast.
Sharon: I'd like to know where it is. I was talking to somebody yesterday, and I thought, "Where's the jewelry on the West Coast?" It's all so bling. There's no history. 
Emily: There are major hidden gems on the West Coast. We have found extraordinary collections. Again, Lady Ashley was acquired in California, Crocker Fagan up in San Francisco, Jill and Byron Crawford here in Malibu. There's amazing property in California. We have such phenomenal heritage and history here, and with that there are major, major collectors. They just might not be wearing it to the grocery store.
Sharon: I had never heard of Jill and Byron Crawford. They had an amazing collection and, yes, they're not wearing it to the grocery store. Is part of your job developing new business?
Emily: Absolutely. I've worked with some clients for years. Sometimes they might not feel comfortable yet. They might want to see where the markets are, or it's sentimental. Jewelry is the most sentimental category, absolutely. A lot of times, clients need time to part with pieces, but they know they have to say goodbye. It's my job to make sure I'm writing whenever they say want to sell it.
Sharon: That's a good way to think of it. There's somebody I know who will ask me, "Are you finished with it?" and I'll think, "Yeah, I guess I am." I've only had it for a couple of years, but I'm finished with it. I've worn it. I'm not going to wear it more for whatever reason. 
When it comes to larger auctions, do you handle them differently? This is a big auction. Is it being handled differently than the smaller one?
Emily: Every sale takes a different nuance to it. It depends on the property we have. We're definitely not like a jewelry store, where we have a ton of one lot. We have just one, and every sale has different property, so we have to cater to every sale as its own entity. 
We just had this September sale, where we had property from a motion picture director, Mankiewicz, who directed All About Eve. We also had a collection of Disney in there, art jewelry. Shifting to art jewelry is entirely different. We have to create a new narrative for the sale, how to handle it, how we can do the best for it. I love that part of it. I love the storytelling. We're the keepers of these stories. When these collections are given to us, it's our job to tell the story, get people excited and get them registered to bid, basically.
Sharon: I think that's very important. When you buy something, who cares who it used to belong to? But still, it used to belong to somebody, a name that people recognize. 
Do you work with dealers? Do you work with lawyers? Do they call and say, "Hey, Emily, have I something for you"? How does that work?
Emily: Every day is different. I guess that's another part of the job I love. I can be called by a trust attorney tomorrow. I could be called by a tax attorney, dealers. On Tuesday, we had our jewelry auction—this is just to give you context. 
Sharon: Yes, please.
Emily: I was auctioneering all day until about 2:30, and then I got an email from a colleague about a collection that someone wanted me to pick up that day. So, I jump in my car, go pick up the collection, back to work. Every day is super different. We get a lot of interest through attorneys, through dealers, through other colleagues, through friends. My favorite interaction is by word of mouth. I love when people recommend me. It's very, very important for me, not only for selling, but for buying. Whatever you're looking for, let me hunt for it. I'm a hunter. That's my job. Let me find it for you. Let me help you sell it. 
Sharon: Do people call you and say, "Please let me know if there's an emerald ring or an emerald bracelet"? I never see them, but do people call you and say, "Call me if something comes up"?
Emily: Yes, we have wish lists. I think I have my own personal wish list. We're constantly working on those. We try to make sure we can help and find those pieces for anyone. 
Sharon: What's on your wish list?
Emily: I have quite a big one.
Sharon: What's at the top or near the top?
Emily: Obscure French Art Deco is at the top. Now I have a much better love for some studio jewelry, in particular Betty Cooke. I'm really obsessed with her. They were in the Crawford sale. Those are on my wish lists right now. 
Sharon: Betty Cooke is still alive, isn't she? I think she's still alive.
Emily: Yeah. She's another of these dynamic women that I adore because she started a business. These were the times when we weren't necessarily allowed to have bank accounts and credit cards. She started a whole business for herself that's still running today. I love having pieces of history like that.
Sharon: And she's affordable too. It's expensive, but it's affordable.
Emily: She's in my price range. 
Sharon: As opposed to a huge diamond. I'm not saying you couldn't buy a huge diamond, but it's more affordable than buying a huge diamond, I think.
Emily: Yeah, exactly. It's more like the jewelry I can wear daily going to my son's baseball game, things like that.
Sharon: Is that why you have come to like modernist jewelry, because it's wearable?
Emily: Yes. Again, having my art history background, I love concepts. I love intention in design. I love expression. For me, art jewelry really embodies all of that.
Sharon: Does it make a difference to you if you're looking at a piece—I might look at a piece of art jewelry, modernist jewelry, and not understand it, but then I understand it better if somebody explains it. Does that happen?
Emily: All the time. It's funny; when I first started out in art history, I always ran into people who would criticize contemporary art and say, "Oh, I could do that." I think it's similar in art jewelry. "Oh, it's too crude," or "It doesn't sense," but once you explain it, their eyes light up, right?
Sharon: Yes.
Emily: They completely understand it and embrace it. Art Smith, he was making jewelry that was more about form. It was more about dynamic shapes and lines, and that wasn't being done before. It was different from the Harry Winston diamond necklaces at the time.
Sharon: That's true. You have to recognize what's coming next, what's around the bend, what's around the corner. And it's hard to wear a diamond to go grocery shopping.