Episode 147
What you'll learn in this episode:
Why even the most skilled jewelry experts should be open to learning new things
Which jewels stand out the most out of the thousands of pieces Daniela has seen over her 40-year career
How Daniela and her co-author David Bennett have updated their seminal book, "Understanding Jewelry," for the 21st century
Why the public has started to appreciate jewelry for its artistic value rather than just its intrinsic value
Why a strong jewelry collection doesn't have to include hundreds of pieces
About Daniela Mascetti
Daniela Mascetti is one of the jewelry world's most experienced scholars specializing in the history of jewelry. Daniela joined Sotheby's in 1980, and soon after opened the firm's Jewelry department in Milan. After a distinguished career of 40 years at Sotheby's, she was appointed Chairman Jewelry, Europe, a position she retained until 2020.
As one of the most renowned and experienced of scholars specializing in the history of jewelry, highlights from Daniela's distinguished career include research for the sales of historic collections such as the Jewels of the Duchess of Windsor (1987) and The Princely Collections of Thurn und Taxis (1992), Elton John, Maria Callas and Gina Lollobrigida. Most recently she was responsible for the academic research for the record-breaking sale of Royal Jewels from the Bourbon-Parma Family which included treasures from Queen Marie Antoinette. Daniela also provided research for the auction Castellani & Giuliano: The Judith H. Siegel Collection held in New York, a landmark event which reinvigorated the interest in and demand for revivalist jewels.
Daniela regularly lectures on jewelry and was responsible for Sotheby's Institute of Art Jewelry Courses. She is co-author with David Bennett of the best-selling reference book Understanding Jewelry and Celebrating Jewelry, published in 2012. She has also co-written The Necklace from Antiquity to the Present, Earrings from Antiquity to the Present and a Bulgari monograph with Amanda Triossi. In 2021, Daniela and David launched a unique website showcasing their unparalleled experience and knowledge in the field of jewelry.
Daniela Mascetti grew up between Lake Maggiore, Lake Varese and Lake Como and graduated in Archaeology from the University of Milan, where she developed the analytical skills required for the dating, researching and valuing of historical jewels.
Additional Resources:
Website:
https://www.understanding-jewellery.com/
Instagram:
https://www.instagram.com/understandingjewellery/
Facebook:
https://www.facebook.com/UnderstandingJewellery
Twitter:
https://twitter.com/UJewellery_
LinkedIn:
https://www.linkedin.com/company/19192787
Photos: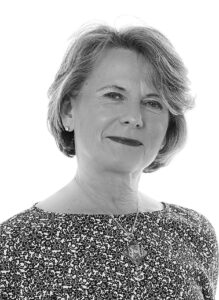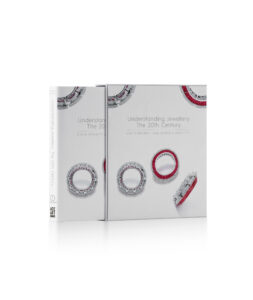 All photographs courtesy of Sotheby's
– From the Collection of  the Bourbon Parma Family: Queen Marie Antoinette's pearl and diamond pendant, 18th Century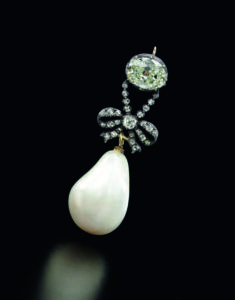 – From the Collection of  the Bourbon Parma Family: Queen Marie Antoinette's diamond ring with her monogram over a lock of her hair, 18th Century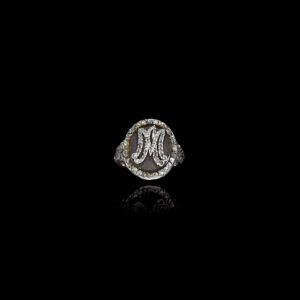 – From the Collection of the Duchess of Windsor: The Panther Brooch, Cartier Paris, 1952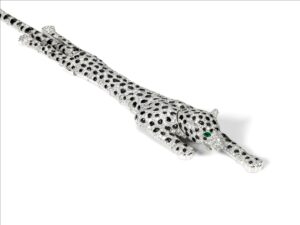 – From the Collection of the Duchess of Windsor: The  Flamingo Brooch, Cartier Paris, 1940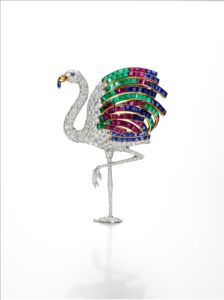 Transcript:
Almost any jewelry lover would be jealous of Daniela Mascetti. Over her 40-year career with Sotheby's, Daniela got to handle some of history's most beautiful and iconic jewelry, including the Bourbon-Parma collection and the Duchess of Windsor collection. She is also the co-author of the jewelry industry bible "Understanding Jewelry," which she has updated with a new website and corresponding business with her co-author, David Bennett. She joined the Jewelry Journey Podcast to talk about why she considers herself an archaeologist of the jewelry world; the biggest successes and lessons learned during her career; and which jewels she'll never forget. Read the episode transcript here:
Sharon: Hello, everyone. Welcome to the Jewelry Journey Podcast. Here at the Jewelry Journey, we're about all things jewelry. With that in mind, I wanted to let you know about an upcoming jewelry conference, which is "Beyond Boundaries: Jewelry of the Americas." It's sponsored by the Association of the Study of Jewelry and Related Arts or, as it's otherwise known, ASJRA. The conference takes place virtually on Saturday and Sunday, May 21 and May 22, which is around the corner. For details on the program and the speakers, go to www.jewelryconference.com. Non-members are welcome. I have to say that I've attended this conference for several years, and it's one of my favorite conferences. It's a real treat to be able to sit in your pajamas or in comfies in your living room and listen to some extraordinary speakers. So, check it out. Register at www.jewelryconference.com. See you there.
This is the second part of a two-part episode. Today, my guest is Daniela Mascetti, a well-known name in the high-end world of jewelry and auctions. She spent four decades at Sotheby's and holds the position of Senior Specialist Worldwide. She's co-author with David Bennett of the bible for jewelry professionals, "Understanding Jewelry." If you haven't heard part one, please go to TheJewelryJourney.com. Welcome back. 
Flipping through the book—I tend to look at books starting from the back forward. There was a comment about jewelry being seen as art as well as jewelry more recently. I wish I'd written down the comment, but it intrigued me because it was a comment about art jewelry. I tend to think of that as something with no gems, but more with plastic or wood or whatever.
Daniela: What I think we wanted to say is that when we started in the jewelry field—I started in 1980, David in 1974 or 1975, I think—jewels were just seen as extremely valuable items. They were available to display gems. I remember vividly, in the early 1980s, beautiful Art Déco cloche brooches set with diamonds being bought by members of the trade that used to deal in diamonds. These beautiful Art Déco pieces were going to be dismantled just for their intrinsic content. That was 1985, 1986, 1989. 
Then gradually the general public started to look at jewels as a form of art. As you buy a painting, as you buy a sculpture, as you buy a lovely piece of ceramic, the public started to look at buying jewels for their artistic value rather than just for the intrinsic value. When I started, the composition of the showroom at Sotheby's—if I was a Christie's, I would have had exactly the same situation—was entirely made up of members of the trade. Perhaps one private buyer, two at most. Nowadays—or at least for a moment when I stopped working back in 2019—it was a 50/50 split, so a great amount of private people buying for the pleasure of acquiring an item that was unique for its sole artistic value.
Sharon: What do you think changed that people started seeing it as an artistic item?
Daniela: One thing that contributed was "Understanding Jewelry," the bible as you say, which brought the history of jewelry design to a large public. They started to read the story, the history behind each piece of jewelry, and then a plethora of books started to be written on the subject of jewels. I remember when I started, there were probably 10 books dedicated to the history of jewelry design—forget about gemology and all that. Now, there are hundreds, if not thousands, of books on the subject. All these have contributed to persuade or open the public to the concept of jewels as a collectable field. 
Of course, there is a very strong connection between the artistic weight and the intrinsic weight. It's always a combination of the two, but it is interesting to see how the public has started to appreciate jewels for their artistic value independently from the intrinsic value. There will always be the clients who go for the 16 carats, the flawless diamond as a status symbol, as a showoff, but more and more, the public is opening up to smaller items that can tell a story.
Sharon: Tell us about the business of UnderstandingJewelry.com, because there's so much. I know you're just starting out, but it's so much.
Daniela: It just started up. If you've read the book, "Understanding Jewelry," the book keeps on growing. I thought we could have subscriptions so you can subscribe and get the book continuously bringing information to you, but then we thought, once we started a website, why don't we try to do more with it? Apart from the academic part of the website that is dedicated the book, we have several other offers. We have courses online done through Zoom. Call them courses, call them seminars. They are groups of lectures on different subjects. For the time being, we've done one on Art Déco that I think was well-received. 
We are planning many more, but we're also concentrating on proper seminars on the field. The first will be in France, starting in Burgundy and ending up in Paris. It will be a combination of lectures and experiences. It will be lectures on jewels, experiences in Burgundy. There will be culinary experiences in restaurants and wine tastings, visiting wonderful chateaux, visiting historic places such as the Cluny Abbey. Then in Paris, we'll be visiting museums and some of the grand maisons of jewelry: Cartier, Boucheron, Chaumet, Melediaux. That is on the academic side. We also offer valuation and advisory services. Many of the clients from Sotheby's came back to us for advice to keep augmenting their collections or slim down the collection. 
What else do we do? We are just about to launch what will be called Hidden Gems, a part of the website where we present jewels we have found in locations such as London, Geneva and New York to start with, and that perhaps the public at large would not find because they are not sitting in the windows of jewelers of the mainstream. They are little gems in the sense of jewelry, hidden treasurers in the sense that they are the perfect example of the kind of jewelry that's hard to find. It could be a perfect Art Déco double-clip brooch. It could be the perfect 19th century pendant sitting with a member of the trade that does not have a shop front. It will always be something we choose ourselves. We will not be persuaded to put something on our website if we do not believe it is worth being on the website. What I can say is that David and I are completely independent. We put together the website entirely by ourselves. We have no financial backing. So, we are in a very privileged position and we have the final say.
Sharon: That's nice to hear. It's a very nice website. I presumed that Sotheby's had given you some backing. I think it's a beautiful website. I'm sorry; go ahead.
Daniela: We will agree to endorse the best jewelry, and we can do it now in our position. We've clocked together about 95 years of experience in the jewelry field. We are not backed by anybody, so we can really say, "We think this is good." Of course, it would be personal, and we can't really stop that. 
Sharon: The Hidden Gems that you post, will they be for sale?
Daniela: They will be for sale, yes. Our function would be to put together the seller and the potential buyer, and then the bill will be done between the two of them. We will not be interfering with the estimate, the valuation, whatever. Of course, if we are asked, "Do you think this jewel is really worth the money?" within reasonable figures, we would say yes. If we do realize the wrong figure is being asked for that type of jewel, then that type of jewel will not be on our website anyway, because we will not set the price. The price will not be on our website, but we will know more or less what the asking figure is and whether we think it is reasonable. The end of the story is if you want something that is a very special example of something, you have to be prepared to pay the right amount of money.
Sharon: You mentioned something before; I'm always intrigued by the word collection and what a collector is, and the fact that people come to you and you advise them on building their collections. How do you advise on a collection? Do people come and say, "I have these three pieces. I have a ruby, an emerald and a sapphire ring. What do I need now?"
Daniela: It's very much a matter of listening to your client because they're all different. The beauty is that all the collections are different. There are no two collections that are exactly the same, because each collection is the reflection of the person who puts it together. Even more so if the collector is a woman because she would have been wearing those jewels. If the collection is really there, our function is to say, "Yes, perhaps you could sell that item that is not such a great example and buy something better in that field." Maybe the collection is almost complete, and we can say, "Look, these are the little gaps we would fill if we were in your position." Sometimes collections are always growing. We have collectors that want to slim down the collection to always keep it at its peak, and we have collectors that want to leave their collection as it is because it shows all the steps from the very beginning and the mistakes to give a better example later on. Again, there is no rule. You have to listen, figure out what the client is aiming at and then try to do your best and give the best advice. 
Sharon: If somebody comes to you to advise them on their collection and there are gaps, do you help them source?
Daniela: Yes, we would try to help them source. We are in very good relationships with, I would say, every member of the trade, having been a dealer with them for so many years through the auction world. We are in good relationships with the auction houses, having had a fantastic career with them. So, we would know where to go to source the item. Of course, it would perhaps be easier to source something contemporary because we would know where to go. It would be harder to source for somebody who says, "Well, I'm looking for an Art Nouveau brooch in the design of a teacup, but I don't want Lalique. I'm aiming for something different." That would be a bit more challenging, but perhaps that's where we find them something even more exciting.
Sharon: Do you only work with very wealthy people? The kinds of jewels you're mentioning are not the kind of jewels I'm going to be buying. Do you work with people at different levels?
Daniela: The idea is that we're open to all levels. What we're really looking to do is be approachable. Of course, I can't give advice on gathering a collection of tiny little silver rings because that wouldn't be economically viable, but we are not talking about millions. On our website, on Hidden Gems, there will be jewels valued at $8,000, $9,000, $10,000, so we're not looking only at the top end. We're looking at the top end of quality; that for sure we are aiming at. 
Sharon: This is the question that doesn't have an answer, but I'm always interested in different opinions. What is a collection to you? If you're saying somebody has a collection, does that mean four pieces that tell a story, or is it just 20 pieces? What's a collection?
Daniela: That is a very good question and a very difficult one to answer, because everybody has a different idea of a collection. I think I hinted at this subject. To somebody, even to me, a perfect collection of gemstones could include a fantastic Burmese ruby, a Colombian Muzo emerald, a superb Kashmir sapphire. I would like to have a Burma sapphire and a Ceylon sapphire of the best quality, and then why not a diamond. Perhaps if they want to go into colored diamonds, we would have to stretch the prices, but a collection could be made of 10 beautiful gemstones. It doesn't need to be hundreds of items. We sold a few collections at auction that were made up of 20 items. It could be five good ruby sapphires, a diamond and a beautiful pearl, and you have a perfect collection of the most appreciated gems. 
Then you can have collections of different periods. I've had a chance to handle beautiful period collections. There are even more collections focused on Lalique, and then collections such as the Bourbon-Parma than spans 250 years of production.
Sharon: Don't forget the tiny silver rings. I was going to say don't forget the collection of tiny silver rings, too.
Daniela: Absolutely.
Sharon: I have a million more questions. I don't want to keep you here all day, but let me ask you, when in your career did you decide to become a gemologist? I don't know what organizations you belong to.
Daniela: That was not a decision of mine. It was imposed by Sotheby's. By the time I started, gemology had become an essential part of our business. I remember all my mentors at Sotheby's, all my bosses, and none of them had a gemological degree. But the next generation, David and I, we had to do gemology. I remember one day at Sotheby's in Milan, I was told, "Daniela, you have to complete a gemology degree," which I must admit I did not enjoy at all because at school, I was really bad at sciences, physics and mathematics. 
Studying gemology for me has been a toil. It has been hard to go through and get my certificate, but it was a necessity. If you look at jewels, you have to be able to say, "Yes, I know what to do. I brought my loupe, and this is what I'm looking for."
Sharon: You were in the auction business for 40 years. What kept you attractted and kept you going? What is the excitement of the auction world and jewelry?  What was it? What excited you?
Daniela: Why I stayed in jewels in the auction world is simply because only by working within the auction house, that sort of frame, do you have the chance to see the amount of objects I have seen. What is seen with the auction is just a fraction of what we see throughout the year, especially in London. It was a fantastic place because we had what we called counter service. People could just come off Bond Street with their little trinkets, knock on the door, and we had to go out to the counter and give evaluations. That was constant throughout the day. 
Now, if you have a look at the amount of jewels if you work in a museum, even in the jewel-rich museums of the world such as the Victoria & Albert Museum in London, you have the collection; you have that number. If you work for a dealer, you have your stock. But we had access to the jewels of different clients, so many different collections. We may have never sold it, or we valued it and we never got it for sale because somebody else got it for sale, or we valued it because they simply wanted to know the weight of the collection. 
I can't think of how many thousands of jewels I've seen in my life, the sheer number and the variety. You went from little jewels made of woven hair to 100-carat flawless diamonds, jewels of the Duchess of Windsor to the jewels of Gina Lollobrigida to the jewels of Maria Callas to the tiny, little diamond ring that had been sewn inside a teddy bear at the beginning of World War II and was rediscovered 40 years later by the granddaughter of the deceased person by breaking into this very old teddy. It's the sheer amount of variety and the variety of human stories behind these jewels. 
Sharon: It must have been very, very attractive, I could understand how that's very compelling. Daniela, thank you so much for spending time with us today, telling us only part of your story. You've lived a really fantastic life, so thank you for being with us today.
Daniela: Sharon, thank you so much for having me. All the best to you and your team.
Thank you again for listening. Please leave us a rating and review so we can help others start their own jewelry journey.